Supplies & Chemicals ad view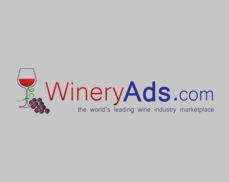 Wine Filtration Solution
Product Type: Filtration Supplies
Company name: Hangzhou Cobetter Filtration Equipment Co.,LTD
City / Location: Hangzhou
State / County: Zhejiang
Country: China
VIP till: 2014-01-23 11:59:47
Posted on: Jan 13, 2014
Product Details
Hangzhou Cobetter Filtration Equipment Co., LTD is the best filtration company in China, and we are the first filtration company in China who equipped with SEM, bacteria challenge test, besides, the most strict Japanese quality control system is also applied throughout our manufacturing. We are able to provide one stop service from design, molding, manufacture, and testing.Thanks to the one stop service and the manufacture capability of Cobetter, you will be benefited with lower cost, same or even better quality than famous brands, and sufficient supply.
If you are still using expensive filter cartridge in your wine filtration, please consider our products and you will be satisfied by the performance and competitive price.
What we offer in wine industry: PP pleated filter cartridge, PES 0.45/0.65 micron filter cartridges, and stainless steel filter housing.
We are also able to provide filter consumables for beer industry, ozone resistant filter cartridge for bottle water, high flow rate filter cartridge for power generation, desalination, process water, etc.
In 2014, we plan to explore the North America market, and if you are interested in being our distributor in N.A., please feel free to contact me for additional information.
Please check us out via www.cobetterfilter.com; If you have any questions, please feel free to contact me via email
[email protected]
.
We are looking forward to hear from you and wish you success in 2014!