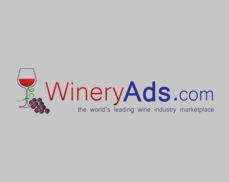 2-ha (5-acre) private vineyard in Wine Estate community
Property Type: Vineyard
Appellation: Mendoza - Argentina
City / Location: San Rafael, Las Paredes
State / County: Mendoza
Country: Argentina
Lot Size: 20000
Price: $ 91,000.00
Posting Type: For Sale
Expire on: 16.Mar.2014
Posted on: Feb 15, 2014
Property Details
Owning your own vineyard has never been this easy and affordable.
No time to actually work your vineyard? No Problem!
Do not want to deal with equipment and maintaining equipment? No Problem!
Don't want to hire staff and deal with day-to-day operations? No Problem!
Want to live in a gated community of like-minded people? We can help!

Gavilan Vineyards is a 85ha (210acre) large vineyard project in the Mendoza province of Argentina. With over 2 Centuries of grape growing this area has sufficient talent to make exceptional wines and the world is taking notice.
Gavilan offers 14 exclusive mini-vineyards for sale on their property. Each of the vineyards is 2ha (5 acres) in size and of the two remaining Estates each of them has been partially planted.
To get more information please visit the website at: www.GavilanVineyards.com. You can find our prices and layout there as well as helpful background information about the property and of course the region of Mendoza.

A US management team is on-site to oversee operations and help with all decision from planting to getting wine bottled and shipped.

We look forward to your visit.